REGISTER TODAY
77th Annual Meeting
Kalahari Resort & Convention Center
Pocono Manor, PA
October 24 – 26, 2019
Register by the early bird deadline of August 23, 2019 to save on registration fees.
Before 8/23/2019

After 8/23/2019

On-site

MA-AUA or AUA Member (including NJ section members)
$375.00
$475.00
$525.00
Senior Member
$275.00
$375.00
$425.00
Non-member Physician
$450.00
$550.00
$600.00
Advanced Practice Provider
$175.00
$275.00
$275.00
Non-Member Advanced Practice Provider
$225.00
$325.00
$375.00
Resident/Fellow/Member-in-Training Member
$0.00 with Membership – Join Now
Non-member Resident/Fellow/Member-in-Training
$185.00
$225.00
$250.00
Allied Health Professional
$135.00
$175.00
$175.00
Non-Member Allied Health Professional
$185.00
$225.00
$225.00
Non-Exhibiting Industry
$900.00
$1,000.00
$1,050.00
Adult Guest (full meeting)*
$200.00
$200.00
$200.00
Family Guest (adult guest and children)**
$350.00
$350.00
$350.00
*Includes welcome reception, theme night, president's reception, and meal vouchers for breakfast
**Children under 15 are complementary
DEADLINE: April 19, 2019 – 5:00 PM Eastern
There is a new abstract submission form this year.  Don't wait until the last minute to submit!
Important things to know before you submit:
MAAUA will be accepting Podium/Poster submissions as well as Video submissions.
The corresponding author entered in the submitter tab will receive all communications and is responsible for sharing information with all other authors.
Presenting authors MUST have a CV uploaded during the submission process in order to submit. This is required for CME purposes.
Disclosures for ALL authors must be included in the submission process.
Abstracts are maximum of 300 words (not including title or authors).  Graphs and tables count as 25 words each.  There is a limit of 2 uploads.
Video submissions must be 8 minutes or less and uploaded during the submission process.
INSTRUCTIONS FOR SUBMISSION
All abstracts must be submitted online via the Mid-Atlantic submission site platform. To submit a paper abstract, click the button below. 
New users are asked to create a new account. Please be certain to spell your name and email correctly.  Once you have created an account and a password, you will receive an email asking you to confirm your new account. Please click on the, "Confirm Account" green button within the email.  Previous CATALYST users can log on to the system with their credentials. Please use one valid email for all submissions created. You may submit multiple abstracts using the same profile. Please do not create multiple accounts. Please be certain to spell your name and email correctly.
Upon logging in, you will be directed to the MA-AUA submission form. Once you have completed and submitted your presentation, you will be redirected to the CATALYST dashboard. Here, you will be able to edit your information, view existing submissions, and view emails regarding submissions created under your account. To enter a new submission, select, 'View all' under, "Submissions" on your dashboard, and then click "+ Create Submission" and review the instructions. You will then see a complete list of tasks necessary to submit the abstract; please complete all of the tasks. Once all tasks are completed, you will be able to preview and submit. To edit an existing abstract, click on the title of an existing abstract found under, "Submissions" on the left-hand side of your dashboard.   
Once you have successfully submitted your abstract, you will receive a confirmation of submission email when your submission is complete.
If you have any questions regarding submissions please contact Debbie at droller@veritasmeetings.com
HOTEL INFORMATION
Kalahari Resort & Convention Center

Pocono Manor, PA
Bring the family and book your room now!  Plan a getaway they'll never forget at America's Largest Indoor Waterparks. Make the short drive and join us for the ultimate family vacation along with the MA-AUA Annual Meeting. From toddlers to teens and moms to dads, everyone finds their oasis at Kalahari Resorts & Conventions in Pocono Mountains, Pennsylvania. The getaway boasts hair-raising waterslides, world-class spas, kids' play areas, and diverse dining options. Go ahead, make everyone's day.
Rate: $189 per Night (excluding taxes and fees)
Resort Fee: $19.99 
Cutoff Date: September 22, 2019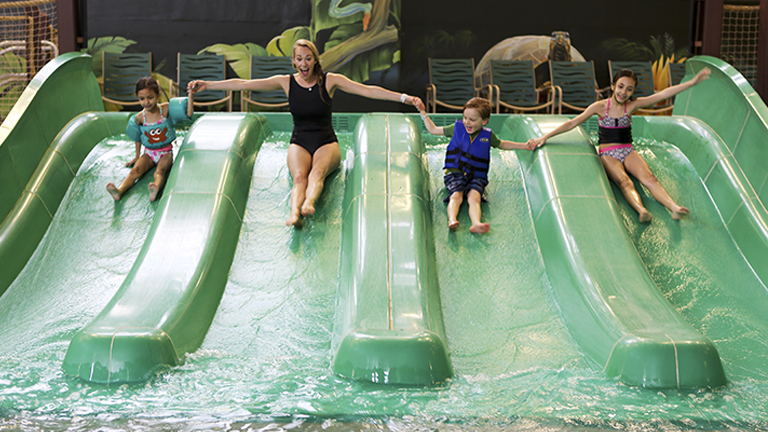 INTERESTED IN SUPPORTING THE MEETING?
MA-AUA has developed numerous ways for companies to reach our members and meeting attendees! Please see the prospectus HERE.
Please contact us for additional information regarding support and exhibit opportunities via email at denise@veritasmeetingsolutions.com.